February 4, 2020 | News release
When CNBC was planning its coverage of how the adult-use cannabis market was faring in Illinois a month after legalization, they invited 4Front President Kris Krane to be a guest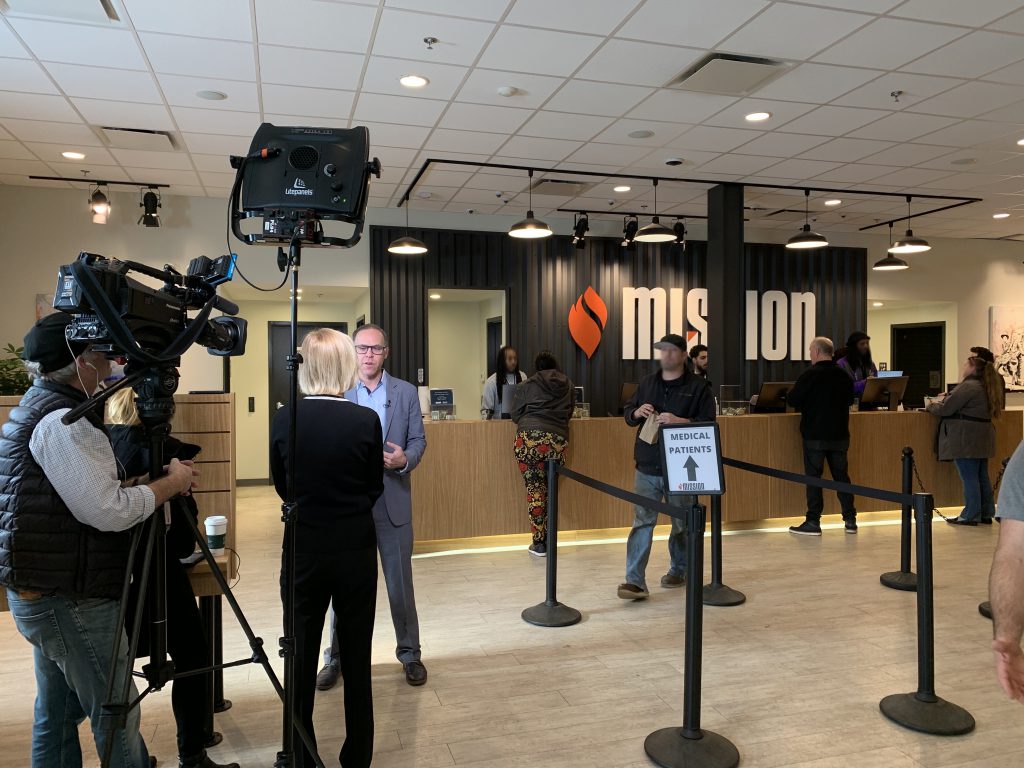 ---
4Front's own Kris Krane is expected to be featured throughout the day on CNBC as part of the channel's coverage of the recreational roll-out in Illinois. Be on the lookout today for live shots and interviews from our Mission South Shore dispensary in Chicago throughout the day. Boasting one of the only dispensaries in Chicago that has been continuously serving the recreational market uninterrupted since January 1, this is great exposure for 4Front and our Mission stores!
About 4Front Ventures Corp.
4Front is a cannabis company designed for long-term success and built upon battle-tested operating capabilities at scale, experienced and committed leadership, a strategic asset base, and a commitment to being a magnet for talent. From plant genetics to the cannabis retail experience, 4Front's team applies expertise across the value chain. 4Front has invested heavily to assemble a comprehensive collection of management skills and hands-on operating expertise to capitalize on the unique growth opportunity being afforded by the increased legalization of cannabis. For more information, visit 4Front's website.
Investor Contact
Andrew Thut, Chief Investment Officer
[email protected]
602-633-3067
Media Contact
Anne Donohoe / Nick Opich
KCSA Strategic Communications
[email protected] / [email protected]
212-896-1265 / 212-896-1206